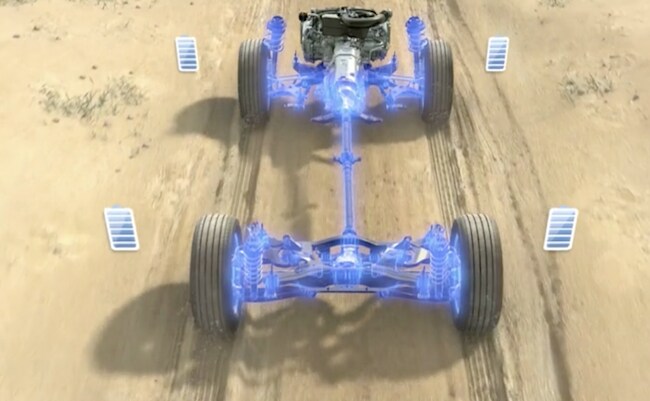 Looking for a car that can hug the tight corners at high speeds? Need an SUV that can handle any terrain? From snowy streets to rocky mountains, the Subaru symmetrical all-wheel-drive is here to make any expedition a breeze. While many modern vehicles come standard with a slip-then-grip traction management system, the Subaru AWD offers enhanced stability, efficiency, and control. If you're wondering what underlies Subaru's AWD optimal performance characteristics, we at Mastro Subaru are here to explain the mechanics.
Explaining Subaru AWD to Clearwater Area Drivers
With Symmetrical All-Wheel Drive, your Subaru sends power to all four wheels simultaneously. With each wheel working at peak efficiency, you'll be able to sense the enhanced traction and smooth acceleration. But wait, it gets even better. When the roads are wet, power will be distributed to the wheels with the best grip at any given moment; the system actively responds to changing driving conditions. Since power is distributed to the wheels with the best traction, you won't have to worry about understeering or oversteering; the former is common of front wheel drive vehicles and the latter is problematic in rear-wheel drive cars.
When it comes to stability control, nothing beats Subaru Symmetrical All-Wheel Drive. Unlike many other modern vehicles-which require additional drivetrain components to route equal power to every wheel-the Subaru engine is mounted in-line with the drivetrain. This way, there is a seamless, and virtually undetectable, transfer of power to each wheel. If you're looking for a car built for adventure, take a look at our new Subaru models available near Clearwater. We're sure to have a vehicle or two suited to your specific needs and desires.
If you have any questions, feel free to contact our Subaru dealer near Clearwater at  (888) 859-6539. We are ready and willing to answer any questions you may have.