Our team believes that together we can make a difference, which is why we're always eager to get involved in different community efforts here at Mastro Subaru of Tampa. Some of our favorite organizations include Southeastern Guide Dogs and Paws For Patriots, which both do great work helping to train service dogs to provide help for those in need, including many of our nation's veterans.
If you've come in to see us before, you may have met Little Mastro, the first service puppy that we sponsored. Mastro is now a full fledged service dog, helping a veteran on the East Coast. These days, we're sponsoring a black lab puppy named Mastro II, who's hard at work learning all he'll  need to know as a future service pet.
These cuddly pups aren't the only dogs we've sponsored to support Southeastern Guide Dogs and Paws For Patriots here in Tampa, though. We recently sponsored two dog statues in support of the organizations, as well!
Sit, Stay--Good Boys!
When you visit Mastro Subaru of Tampa or our sister location, Mastro Subaru of Orlando, you'll get to check out one of our Superhero Dog Statues, which are now on permanent display at our dealerships. Each was inspired by a different superhero and painted by artist Zachary Gilliland for just the right look.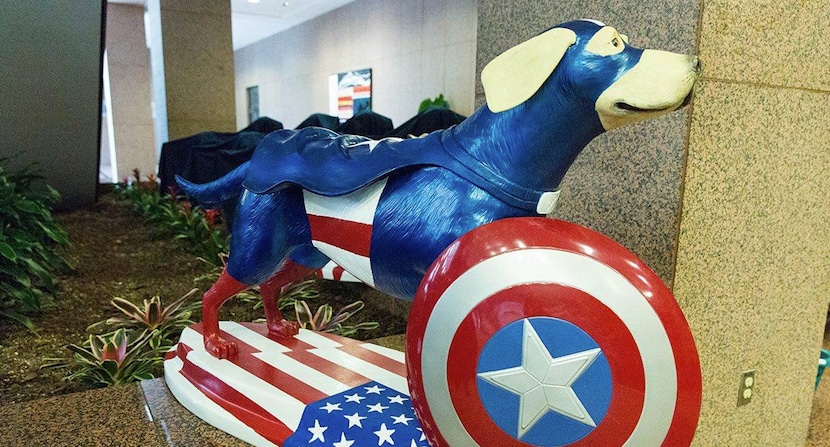 The first statue, named Legacy, is modeled after a superhero that comic book fans will certainly recognize. Decked out in red, white, and blue and sporting an unmistakable shield, Legacy shows off our fun loving side.
Our other statue is named Mastro and looks proud to wear a Marine uniform based on that of our good friend Michael Jernigan. A superhero in his own right, Michael is a veteran who now dedicates his time to helping others to find the motivation they need to be their best in their own communities.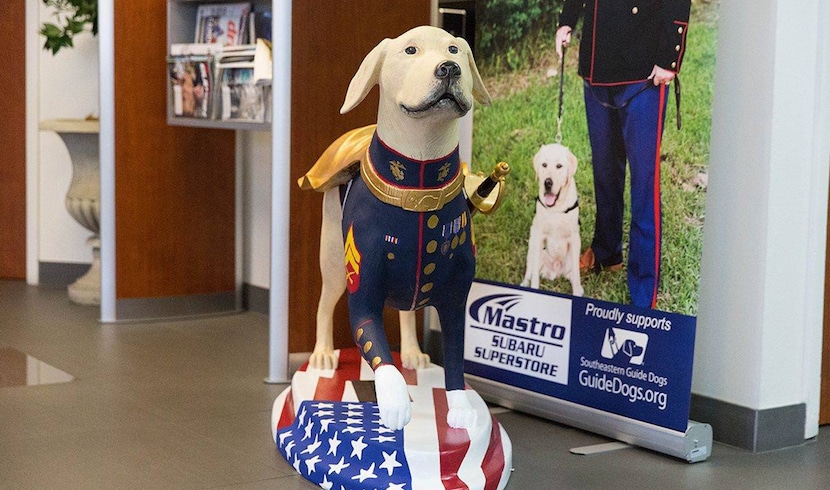 To learn more about how you can give back through worthwhile local organizations, including Southeastern Guide Dogs and Paws For Patriots, we invite you to contact us online or to call our team at (888) 859-6539 today. Be sure to drop by and check out these incredible statues for yourself, as well!