For drivers looking for a smaller crossover that can withstand a little tough-love and ample cargo space, then the Subaru Crosstrek is the option to take a look at. Despite its smaller size, this vehicle holds phenomenal horsepower and a performance-oriented all-wheel drive system to keep drivers going on for miles and miles. This compact powerhouse, the
2017 Subaru Crosstrek
, is now available to Tampa customers at Mastro Subaru of Tampa! Equipped with more front and rear occupant space, as well as a new special edition package, this vehicle will be difficult to compete with in 2017! 
The standard Subaru comes with 60/40 split fold-down rear seats so that up to three passengers can fit comfortably in the rear seat with the backs set upright; or have space with the seats folded down. You can even only place one seat down if you need extra space in the back, while still having a safe place for your extra passenger! The rear armrest with dual cupholders also folds down, providing even more space. With all the seats down, 51.9 cu.-ft of space is available, while 22.3 cu.-ft is available with the seats upright! To check out this impressive feature in its actual form, stop by our
Subaru dealer
 near Tampa!
Turn Heads With the 2017 Subaru Crosstrek Premium's Special Edition Package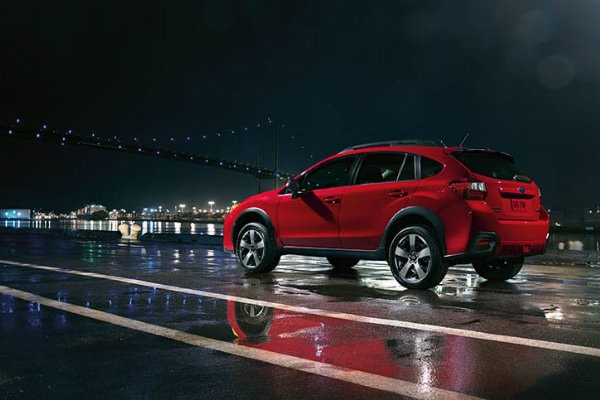 A new package for the Subaru Crosstrek Premium trim is the Special Edition Package. With this package
, red or black exterior paint is available with 17-inch dark-gray alloy wheels paired with a ground clearance of 8.7 inches to tackle any road or terrain that you decide to take on. The black-gloss interior accents, red stitching combined with red accent lighting and aluminum pedals gives the Crosstrek a leg-up in class. This package also comes with keyless access, along with a push-to-start engine button! With the added safety features of Cross Traffic Alert and Blind-Spot Monitoring, this addition just becomes more tempting to have as your partner on the road! 
Overall, choosing the right Subaru can be difficult with all the model options that they have available for purchase. But, if you are looking for a vehicle that is performance ready and spacious enough for everything you need and more, than the Subaru Crosstrek is what you need to take on the road!
Stop by
for more information on the 2017 Subaru Crosstrek or give us a call at (888) 859-6539!