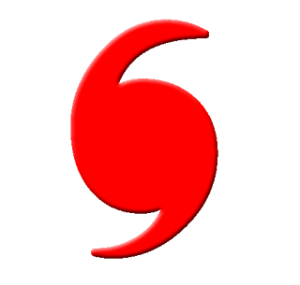 As a local Subaru dealership in the Tampa area, Mastro Subaru understands firsthand the devastation Hurricane Irma caused.

Just like our customers, we are local residents who also faced the challenges that resulted after the storm. That's why we're here to offer our assistance; just ask. Whether it's something as simple as getting your car washed, a place to charge your phone if you are driving by, or an inspection of your car for any damage--just let us know.
Also, we are pleased to inform you of a program from Subaru that will offer assistance to you if your vehicle was damaged as a result of Hurricane Irma. Please read the program details carefully.
Subaru of America, Inc. ("SOA") is offering customers whose vehicle was damaged or lost because of Hurricane Irma and subsequent flooding $500 towards the purchase or lease of any new 2017 or 2018 model year Subaru vehicle.
The $500 Vehicle Assistance Program is open to those that prove their loss occurred in one of the Florida counties* which were affected by Hurricane Irma and subsequent flooding that began on September 9, 2017.
* Qualifying areas in Florida are being defined as any FEMA-designated Individual and/or Public Assistance major disaster and emergency areas in Florida as of September 14, 2017. This includes all 67 counties in the State of Florida. https://www.fema.gov/disaster/4337 (FEMA-4337-DR)


Program Details
Loss must be sustained because of Hurricane Irma and subsequent flooding in Florida during the period of September 9, 2017 through September 12, 2017.
Customer does not need to currently own a Subaru to qualify nor does the vehicle need to be totaled.
Proof of loss: Customer must have proof of ownership, location and loss because of the disaster. Ideally, an insurance company "Proof of Loss" statement. "Proof of loss" statements usually indicate the insurance company, customer name, date and place of loss, vehicle description and extent of damage and the insurance company's willingness to pay a claim. Other items that may be considered but aren't as strong, are pictures identifying the vehicle and vehicle ID number, combined with matching registration/title and driver's license proving ownership.
The following must be e-mailed to Subaru Customer/Retailer Services (at customer@subaru.com): 1. A request for the $500 coupon 2. Proof of loss as described above 3. Customer name and address
If unable to utilize e-mail, the retailer or customer can contact Subaru Customer/Retailer Services at 1-800-SUBARU3 for instructions on how to get a coupon.
Upon review and approval of the request, Subaru Customer/Retailer Services will reply to the email and include a coupon number. A copy of the e-mail with the coupon number ("Coupon") can then be used by the Subaru Retailer as authorization to apply a $500 credit toward the purchase of a new Subaru vehicle.
Customer must utilize the Coupon to take delivery of any new previously untitled 2017 or 2018 model year Subaru vehicle from a participating retailer's inventory by November 30, 2017.
Customer must have suffered vehicle damage in an affected area, but any Subaru retailer may honor the Coupon.
Limit one offer per qualified damaged unit. One Coupon per new vehicle purchase.
Offer is transferable within the same household with proof of residency.

This offer may be used in conjunction with low rate financing offers or special lease offers for new previously untitled Subaru vehicles from Subaru Motors Finance.
May be combined with any other Subaru promotional offer unless specifically prohibited by that offer.
Customer must take delivery of new vehicle from retailer inventory on or before November 30, 2017. Any use on SOLD orders must be approved by Subaru Customer/Retailer Services.
Prior purchases: Customers that purchased vehicles after the program start date and prior to the announcement of the program and feel they meet the program criteria should still contact Subaru Customer/Retailer Services for qualification. Upon submission of appropriate proof of eligibility, Subaru Customer/Retailer Services will arrange for a reimbursement of $500 to be paid directly to the customer.
Final decision authority on eligibility: Determination of qualification for the program is solely the responsibility of Subaru Customer/Retailer Services. All questions of eligibility should be directed to Subaru Customer/Retailer Services via e-mail to customer@subaru.com or via phone at 1-800-SUBARU3 (1-800-782-2783).
Subaru Customer/Retailer Services Availability: Phone lines are open from Monday - Thursday 7:30 am - 8:00pm ET; Friday 10:30 am - 5:00 pm ET; Saturday 9:00am - 3:30pm ET. E-mails are responded to during the same time periods. Note that call wait times vary and are more significant during the week between the hours of noon and 3:00pm ET.