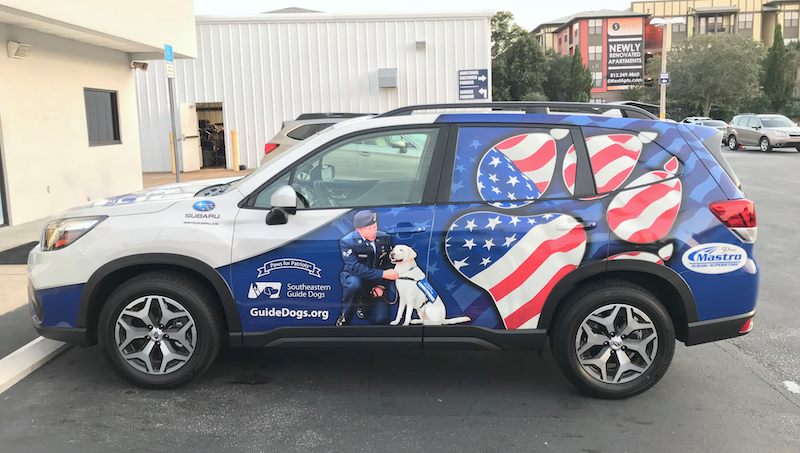 Introducing the newest additions to the Mastro family…
Here at Mastro Subaru of Tampa, we're always looking for new ways to make a positive impact in our community. We've sponsored a variety of local causes throughout the years, and one of the organizations we gladly support is Southeastern Guide Dogs.
The Mastro family are proud sponsors of two dogs: Mastro and Legacy, both Yellow Labs, and Big Jake, a black Labrador. 
These are "super hero" dogs, and depending on their skill set, will be helping community members who are visually impaired, veterans suffering from PTSD, and other government services such as bomb detection, fire and arson, hospital therapy, and more. 
Little Mastro 
Our team has loved watching Mastro grow from a pup into the service dog candidate that he is today. He currently lives at the Southeastern Guide Dog kennel as he trains to become a guide dog. Prior to training, he was generously cared for by the Folkman family here in Tampa. These volunteer puppy raisers are amazing in their devotion to the dogs and how much they care. 
 
 

 

 

  


See more about Little Mastro.
Legacy
With such amazing reception of Mastro, our dealership sponsored a second Yellow Lab, "Legacy." She's still a puppy and doesn't begin her evaluation until she's about a year old, so in the meantime she's being socialized (and spoiled) by a local puppy raiser. Even though she's young, we can already see she is going to make a very special service dog! 
Big Jake
In addition to sponsoring and naming puppies "Mastro" and "Legacy," the Mastros have committed to becoming ambassadors for Southeastern Guide Dogs and have welcomed a lovable black Labrador named "Big Jake" into the family.  Only about a year old, Big Jake is well over 100 pounds so far, but very docile and sweet.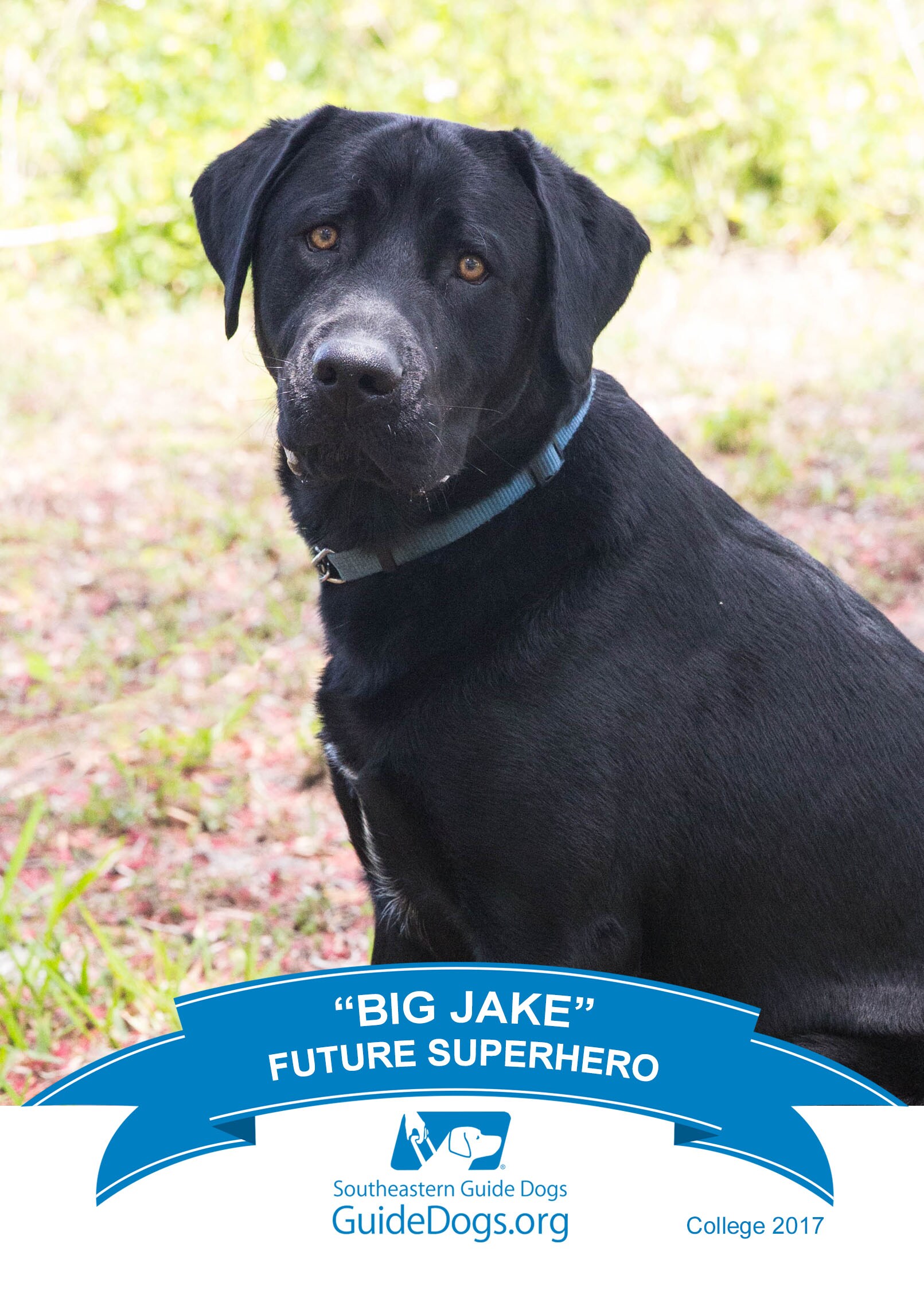 As our newest ambassador dog, "Big Jake's" friendly, easygoing personality makes him the perfect choice to head to work each day at Mastro Subaru. There he'll become a warm reminder of the Southeastern Guide Dogs' mission to customers and staff alike, and a living representative of why Subaru's customers should choose our school as their hometown charity donation recipient.