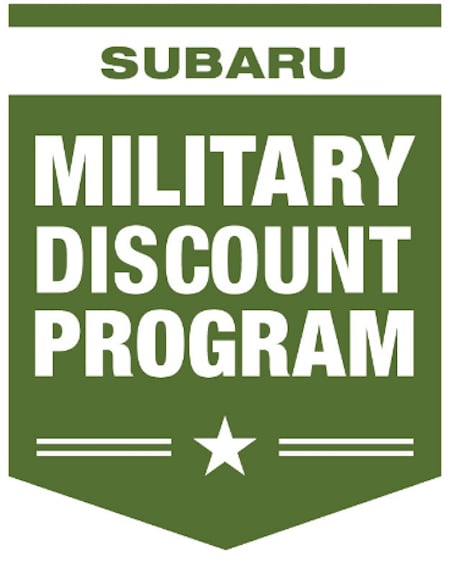 About the Subaru Military Discount
The men and women of the U.S military give their all to protect and defend our nation. To acknowledge and honor their unwavering bravery and sacrifice, we at Mastro Subaru of Tampa offer the Subaru Military Discount. Under this discount, active duty and reserve members of the U.S Air Force, Army, Navy, Marines, National Guard, and Coast Guard receive a special discount on brand-new Subaru models! Veterans and retirees within 12 months of separation are also eligible.
How It Works
Once you negotiate your best price, we at Mastro Subaru in Tampa will deduct an additional $500 dollars. The price will be further reduced by any applicable zone or regional cash incentives that are in effect at the time of your purchase. We at Mastro are here to show our appreciation; offering a military discount is the least we can do.
For full information and vehicle eligibility, just give us a call at (888) 859-6539. We will explain which vehicle models are included in the discount, as well as any other promotions and specials you may be qualified for. At Mastro, we do all in our power to see our customers off in the cars of their dreams. We will work with your budget and vehicle preferences to direct you to the Subaru models that are right for you and rest comfortably within your price range.
To see why you should shop at Mastro Subaru of Tampa, read about the Mastro Subaru Advantage. We're sure you won't be disappointed. If you have any questions, and aren't looking to pick up the phone, feel free to use our simple online contact us form. We'll get back to you in a jiffy!