A lot goes on where the rubber meets the road, which is why Mastro Subaru of Tampa is here to ensure your tires are in great shape! To help make sure you're getting the traction you need, our team is here to help make Subaru maintenance easy and convenient.
Directions: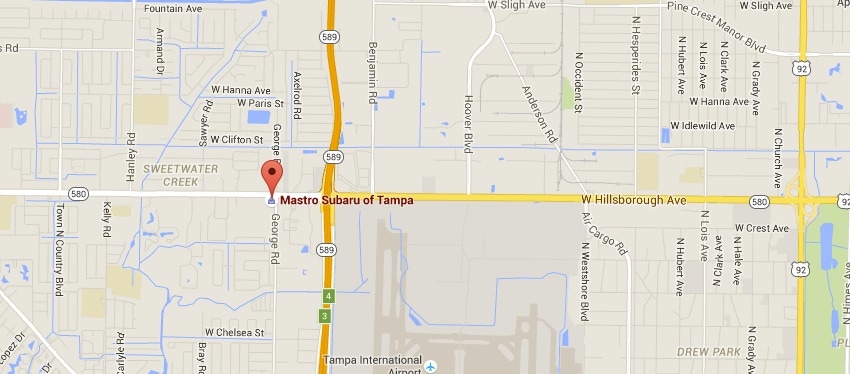 Happy Customers:
"Friendly sales people and very speedy service. Good communication, easy to get in touch with." - Danny1, DealerRater.com user
"The Subaru experience, and especially Mastro Subaru, is by far the best experience I have ever had - honest & professional dealership." - Anthony B., DealerRater.com user
How To Tell If You Need New Tires:
Properly inflating your tires will help to extend their lifespan, but friction will eventually take its toll. To check the tread depth on your tires and see if they needto be replaced, simply grab a penny and head out to yoru Subaru!
Bring a penny and go to each tire of your vehicle.
Insert the penny against the treads, with the top of Lincoln's head facing the tire.
If the tread doesn't extend past the top of his head, then the tread is low and you're due for a change!
Do this in the center of each tire, as well as each edge; your tires may be more worn in different areas.
If your tread is low or uneven, our experts are here to help. It's important not to postpone tire service, as tires are critical for providing traction and control no matter what sort of driving conditions you expect to encounter.
If you're due for a fresh set of tires, or if you're not quite sure, then don't hesitate to call our Subaru service technicians at (877) 886-8294 to schedule an appointment! We'll be more than happy to lend a hand.