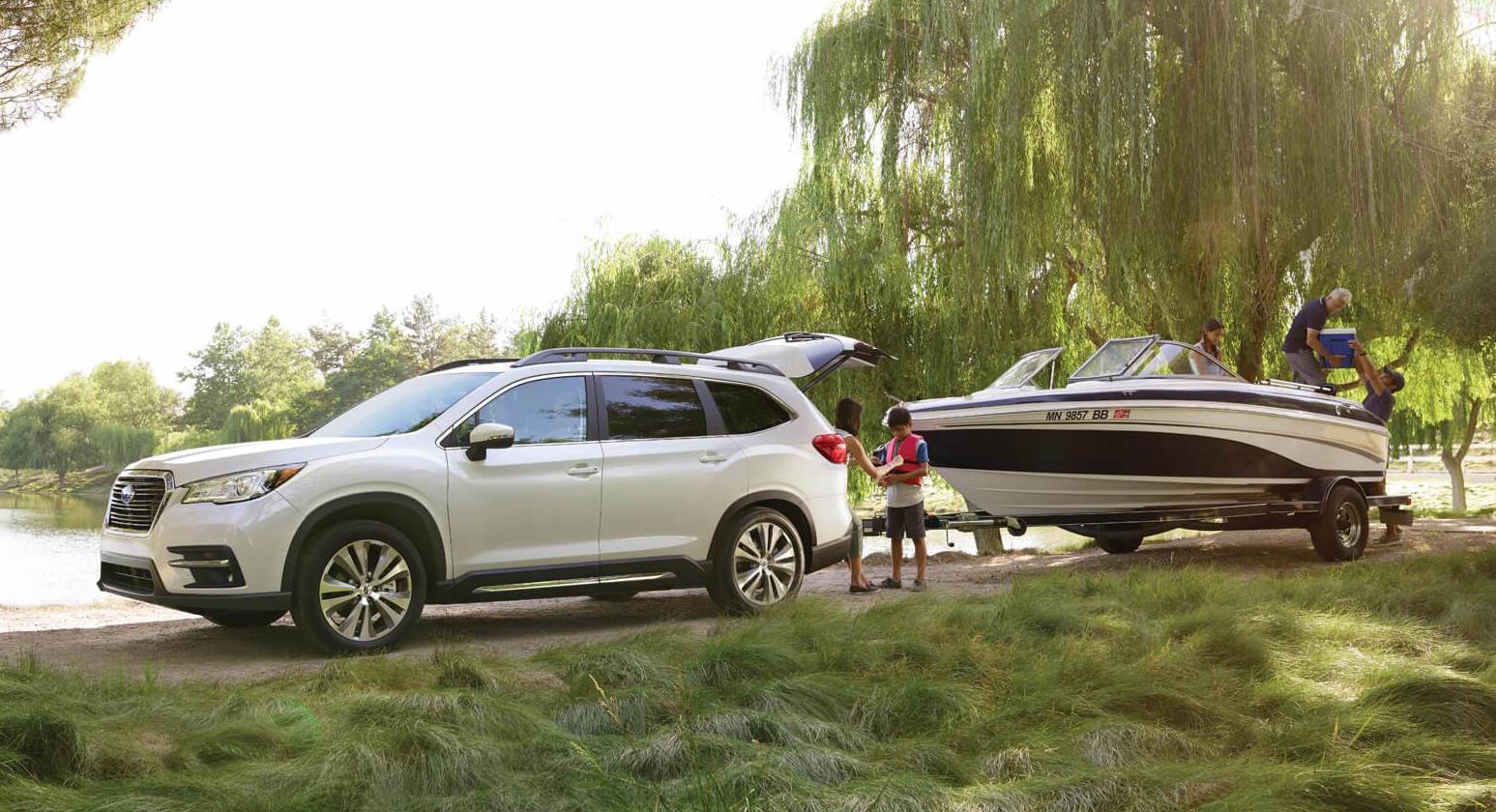 Towing a trailer for the first time can be intimidating. So, it's important to understand the basics of towing and to make sure your vehicle is properly equipped. If you overestimate your truck or SUV's towing capabilities, you can damage your vehicle, or pose a threat to others on the road. Before hitching up a trailer, consider these ten tips from our Subaru dealership near Clearwater to help ensure a safe journey.
1. Clearwater Area Subaru Drivers Should Understand Towing Capacity
Before towing anything, it's necessary to learn about your vehicle's towing capacity and to never exceed that figure. If your tow load exceeds your car or truck's capacity, it can lead to serious mechanical issues and/or transmission damage. It can also cause sway issues, which can be hazardous to other drivers. To discover your vehicle's towing capacity, consult your owner's manual.
2. Always Use the Right Hitch
A tow hitch attaches to the chassis of a car allowing it to connect to and tow a trailer. If your vehicle is not already equipped with a manufacturer's towing package, it's crucial to buy the appropriate hitch for your vehicle's towing capacity and the load you are carrying.
3. Are All Brakes in Sync?
You must make sure that the brakes and lights on your vehicle are in sync with the brakes and lights on your trailer. So, if your vehicle signals left, your trailer should as well. Not only is this important for safety purposes, but having operable, in sync lights when towing is the law in many states.
4. Make Sure Your Load is Distributed Appropriately for Weight
Incorrect weight distribution can cause your trailer to flip with devastating consequences for you and other drivers on the road. Always load heavier cargo first, and secure your items with ropes or cords.
5. Perform a Maintenance Check on Your Vehicle
Before any road trip, make sure your car or truck is in good condition. Towing can add extra stress to your vehicle if it isn't properly maintained. Check all fluid levels, get an oil change, inspect your brakes, and make sure your tires have plenty of tread and are properly inflated. When you're in need of maintenance, schedule service with our Clearwater area Subaru dealership!
6. Go For a Test Run
If you're towing a trailer for the first time, go for a test run before heading out on a long drive. Driving when hauling is a different experience, so practice accelerating and stopping, backing up, turning corners, and even parking.
7. Perform Safety Checks
If you're going on a road trip, plan to stop every 50-60 miles to check on your trailer to make sure the lights and brakes are working, the tires are inflated, and the load is secure.
8. Drive Slow
Always drive slower and give yourself enough distance for stopping. If you are driving too fast and suddenly stop, your vehicle and trailer could slide, skid, or even flip over.
9. Towing Laws Vary from State to State
If you're crossing state lines, keep in mind that towing laws vary. For instance, towing height and width laws can be different in each state, so make sure you do your research before your journey. 
10. Carry Emergency Equipment
Carry an emergency kit in case you breakdown or wind up stuck on the side of the road with a flat tire. Pack roadside flares and triangles, a tire jack, jumper cables, and even extra clothes, water, and snacks.
Before your towing adventure, use this information and advice as a starting point. We always recommend consulting your vehicle and trailer owner's manual before attempting to tow anything! For more towing tips and tricks, please don't hesitate to contact Mastro Subaru of Tampa at (888) 859-6539.